Sri Lankan food is OUT. OF. THIS. WORLD!!!!
Everywhere you go, you'll find delicious food, seafood pulled straight from the Indian Ocean and curries made with the freshest natural ingredients, all accompanied by rice of course. If you're a vegetarian or vegan, you'll have no shortage of choices like my favourites – potato curry, garlic curry and dhal. I'm not a veggie, but I often opted for the veggie option.
Coconut features heavily in Sri Lankan food and I think coconut milk is my new favourite ingredient! And despite eating a lot whilst I was there, I actually lost a bit of weight because of the unprocessed food (and maybe the fact that coconut is a natural laxative)!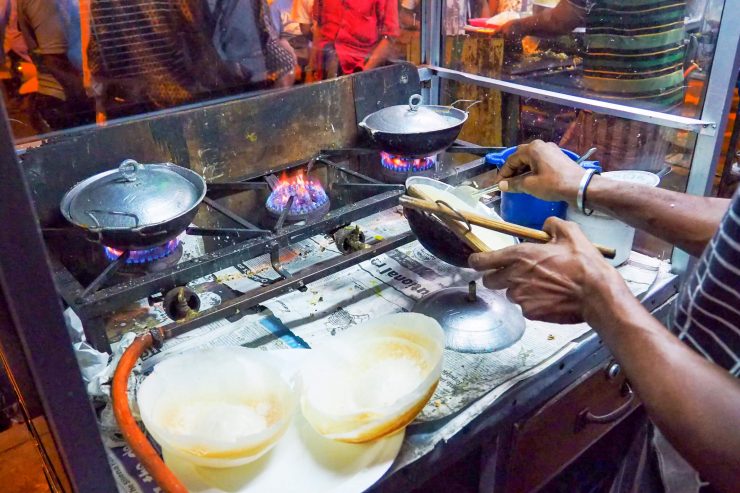 Spices play an important part in Sri Lankan cooking and in Ayurveda medicine, the traditional form of medicine on the island. The spices all have unique properties, for instance, Sri Lankans use different types of curry powder, dependent on what ingredients are in the dish.
They use plain curry powder for vegetable dishes and roasted curry powder for meat and garlic – the roasted powder helps with digestion – who knew? If you go on a spice tour or take a cookery class, they'll tell you what's what!
As well as seafood and curries, you also need to try rotti, kotthu and my favourite, egg hoppers and pol sambol!
For a refreshing drink try King Coconut or fresh lime juice – the latter sure has a kick! And if you're looking for something stronger, I am partial to an Arrack (coconut whiskey) and ginger ale! Also known as a Sri Lankan Special.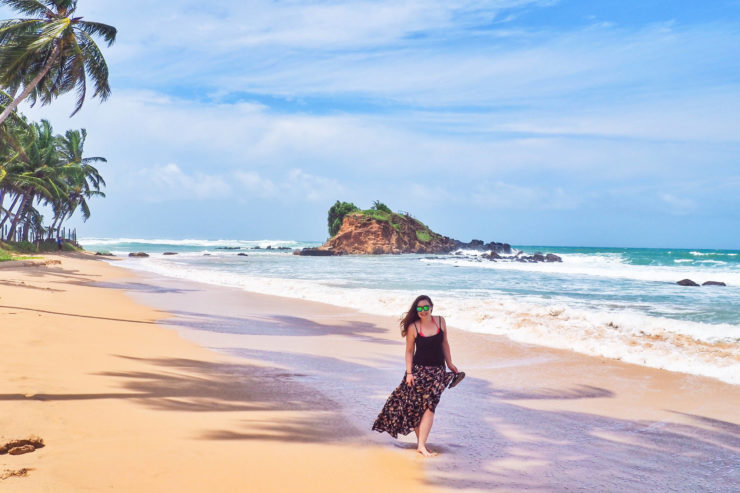 The local beer is Lion lager, but the bottles were too big for me to finish one usually.